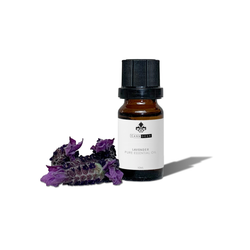 CANNDEUX FRENCH LAVENDER ESSENTIAL OIL
Select size to continue checkout
Made in Provence in the south of France, this essential oil is certified therapeutic grade, 100% natural and vegan.
Relax with the calming scent of French Lavender wherever you go. This fragrant oil has a floral, herbaceous, fresh scent with a balsamic, woodsy undertone.
This Fragrance Oil is free of Parabens and Phthalates.
10ml bottle